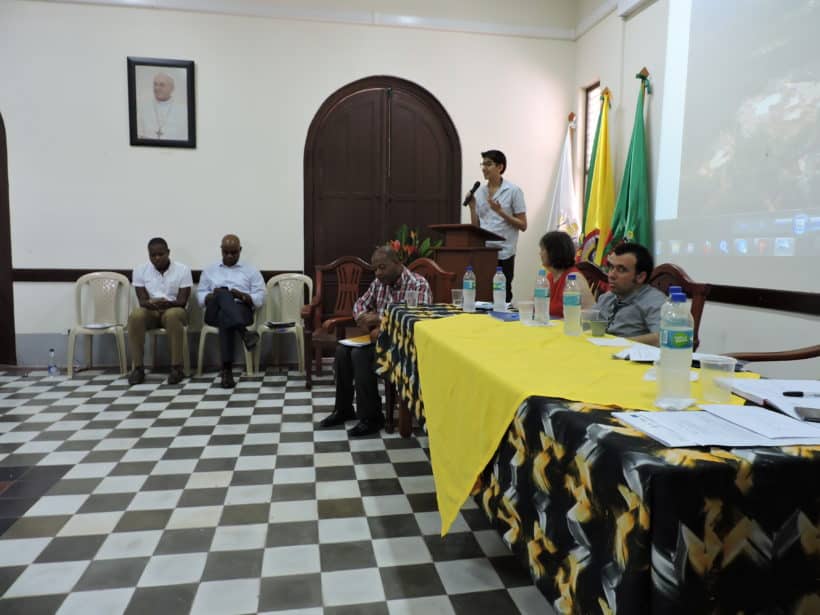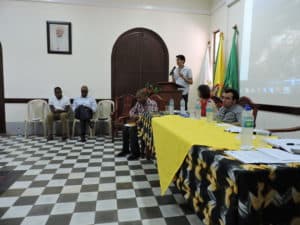 Despite the Welcome gains in the Peace Talks in Havana there is a deterioration in the protection of the rights and the lives of human rights defenders; especially environmental defenders working on issues such as extractives.
According to Somos Defensores, in the first nine months of 2015 there were 577 attacks against human rights defenders in Colombia, 28 attempted killings, 51 killings and one disappearance. Several of ABColombia partners were killed in 2015: three members of the Zenú Indigenous Peoples: Wilfrido morales (18 June), Wilmer de Jesús Suarez Sierra (23 June), Daniel Dario Peñate Peña (22 August); Daniel Abril working on the environmental impacts of multinational oil companies in Casanare (Nov); Luis Francisco Hernández González, an Afro-descendant community leader involved in land restitution and a representative on the Tierralta Victim's Committee (Nov).
Extreme levels of impunity for the attacks and killings of human rights defenders offers no dissuasion to the perpetrators; something which the UN Office in Colombia have repeatedly highlighted.
ABColombia is therefore gravely concerned to learn that another of our partners have been targetted, the Centro de Estudios para Justicia Social Tierra Digna (Tierra Digna).
Tierra Digna's office was broken into during the night of the 19 January 2016 and a laptop containing sensitive information pertaining to human rights cases was stolen. It is notable that this was the only item stolen despite the robbers having access to the rest of the office. This incident took place just as the lawyers were preparing for a range of hearings
One related to the multinationals Drummond and Glencore's coal extraction in the Department of Cesar (28 January to 5 February 2016),
A visit by the Colombian Constitutional Court to Chocó Department on the violation of the local communities rights in relation to gold mining (27 to 30 January 2016)
Preparing for a hearing before the Inter-American Commission of Human Rights
In light of this context ABColombia urges the Colombian Government to:
make positive public statements about the work of human rights defenders;
ensure that all of the killings of ABColombia partner organisations are fully and impartially investigated in order to bring the perpetrators to justice;
ensure an immediate, full and impartial investigation into the break-in at the office of Tierra Digna in order to bring the those responsible to justice;
In consultation with Tierra Digna and the communities that they represent, take all necessary measures to ensure the security of Tierra Digna and guarantee the legitimate exercise of the right to defend human rights.
4 February 2016