On 5 December 2018, ABColombia alongside other international organisations, including the Colombia Caravana, Bar Human Rights Committee of England and Wales, Alliance for Lawyers at Risk, the Federation of European Bars, the International Association of Lawyers, the International Observatory for Lawyers at Risk and Lawyers Rights Watch Canada, sent a letter to Colombian president Ivan Duque to raise concerns about threats against the Human Rights Lawyer Daniel Ernesto Prado Albarracín from ABColombia partner organisation the Inter-Church Commission for Justice and Peace (CIJP). You can download the full letter in English and Spanish.
Daniel Prado represents a number of victims in the emblematic case of "Los Doce Apóstoles" (12 Apostles). In this case, Santiago Uribe Vélez, brother of former president and current senator Álvaro Uribe Vélez, is accused of co-founding a paramilitary group called the "12 Apostles" in Antioquia, a group which allegedly committed crimes against humanity.
We the undersigned are extremely concerned about Daniel Prado's safety, as his work representing victims of this case has put him at severe risk, having suffered various attacks and harassments. Since the judicial process was reaching its final stage, pressure against Daniel Prado is mounting. The final hearing was scheduled to take place this week (the first week of December) but it has been adjourned to 4th April. We add our voice to the international community's call for the protection of human rights defenders, lawyers, victims organisations, witnesses and judicial officials. Their protection is vital so that they can continue their vital work defending human rights and ensuring access to justice, truth, reconciliation and guarantees of non-repetition, all essential elements for the construction of a lasting and sustainable peace in Colombia.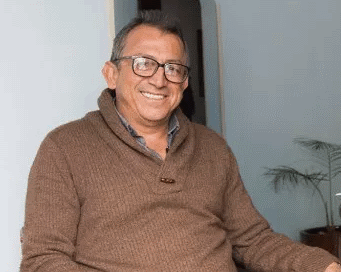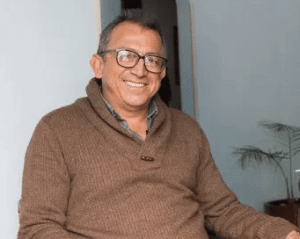 Daniel Prado has long been the target of threats and attacks due to his work as a lawyer for victims of human rights violations. Such incidents include bullets fired at his office, attempted robberies at his offices, and an attempt to loosen the bolts of the tyres of the car granted to him as part of his protection measures from the National Protection Unit. Following the issuing of an arrest warrant against Santiago Uribe Vélez, the primary suspect in the "12 Apostles" case, on 19 February 2016, threats and harassment against Daniel Prado considerably intensified, as did threats and harassment against witnesses and judicial officials involved in the case.
Unfortunately, other people involved in the trial of Santiago Uribe Vélez have also been subject to threats and harassment. Plans to kill Olwan de Jesús Agudelo Betancurt, a member of the "12 Apostles" and a key witness in the case, were reported on 11 November 2017. Carlos Enrique Areiza Arango, another witness in the case, was murdered near Medellín on 14 April 2018. He had been granted protection by the Colombian state and was set to testify. Following his murder, former president Álvaro Uribe Vélez posted on Twitter that he was "a bandit" and a "good dead man". Uribe has denied authorship of the message.
We welcome the investigations carried out by the Office of the Prosecutor regarding the formation and activities of the paramilitary group known as the "12 Apostles" and investigations into the alleged murders and disappearances of hundreds of people in Northern Antioquia between 1988 and 1997. We further welcome the resulting judicial processes and firmly believe it is imperative to guarantee access to justice for victims and the safety of victims, witnesses, lawyers and judicial officials involved in these judicial processes. Therefore, we reiterate our utmost concern regarding the continued threats, accusations, smear campaigns and intimidation against the lawyer Daniel Ernesto Prado Albarracín and others involved in the judicial processes in the case against Santiago Uribe Vélez.
The Colombia Caravana leads a joint trial observation of the "12 Apostles" case.