---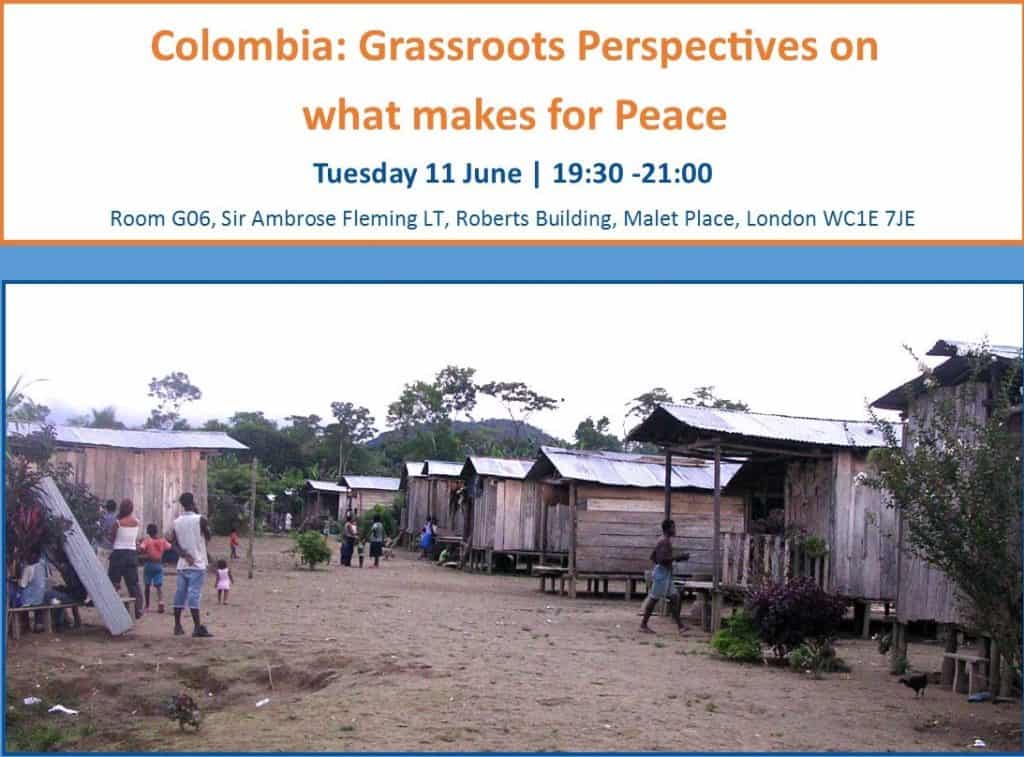 Join a conversation with Colombian Human Rights Defender Danilo Rueda of the Inter-Church Commission for Justice and Peace (CIJP), a human rights organisation with more than 31 years of experience of working to expose human rights violations in the conflict regions of Colombia.
Danilo Rueda works in a hostile environment and has been subjected to various death threats for his work supporting grassroots communities, who have devised a unique way to resist forced displacement and land grabs by living in humanitarian and biodiversity zones protected by special measures from the IACHR. Recently, the armed conflict between neo-paramilitary groups, the ELN guerrilla and dissidents of the FARC has increased in the rural areas.
Danilo will discuss the impact of the conflict, how it is exacerbated by economic interests and what communities understand peace to mean as they struggle for their land rights and land restitution. Download the Event Flyer.
Chair
Louise Winstanley, ABColombia Programme and Advocacy Manager
Panel:
Danilo Rueda, Executive Secretary of the Inter-Church Commission for Justice and Peace, Colombia
Sara Chandler, member of the Colombian Caravana UK Lawyers Group
Susi Bascon, Director of Peace Brigades International UK
Please book your free tickets via Eventbrite.