During a two-day official visit to Colombia at the end of January 2023, UN High Commissioner for Human Rights, Volker Türk, highlighted the need to focus on strengthening the rule of law in the country by increasing the presence and capacity of State civilian institutions, especially in the areas that are still affected by the armed conflict.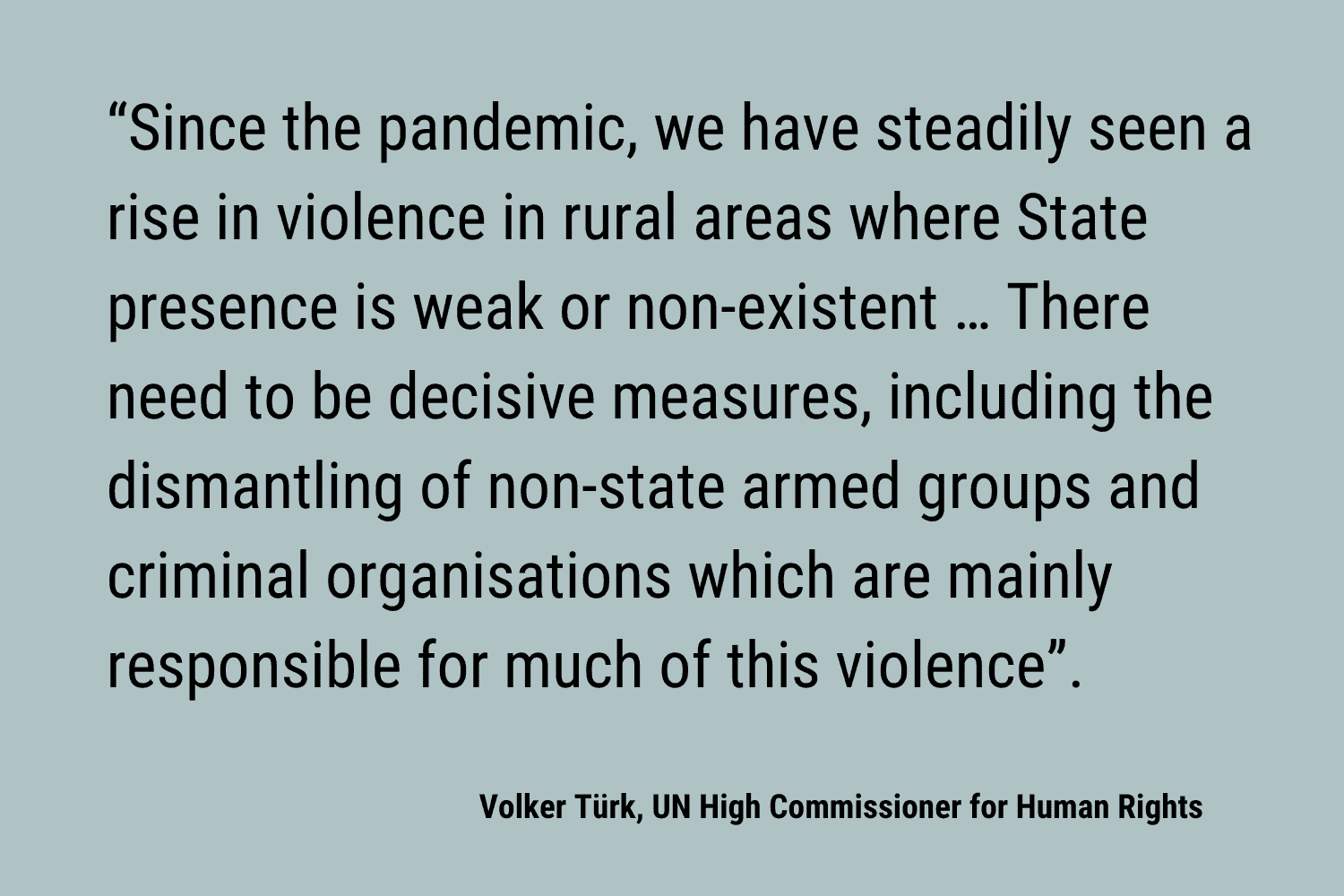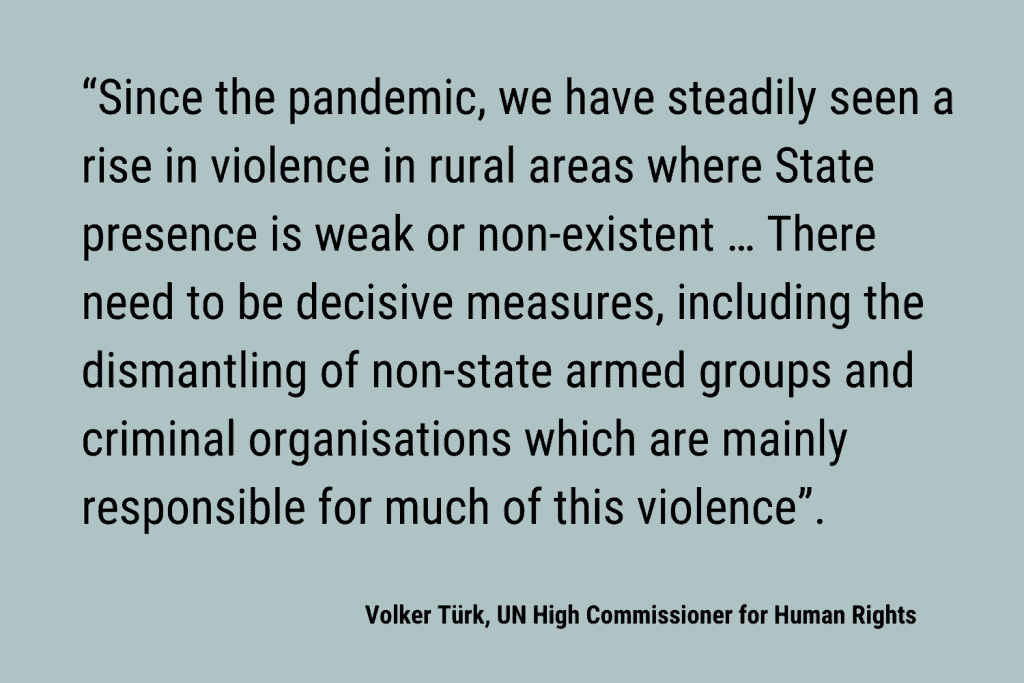 Türk stated the need to join efforts to put an end to the levels of violence that communities experience from diverse armed groups that include displacement, confinement, gender, and sexual-based violence, and massacres.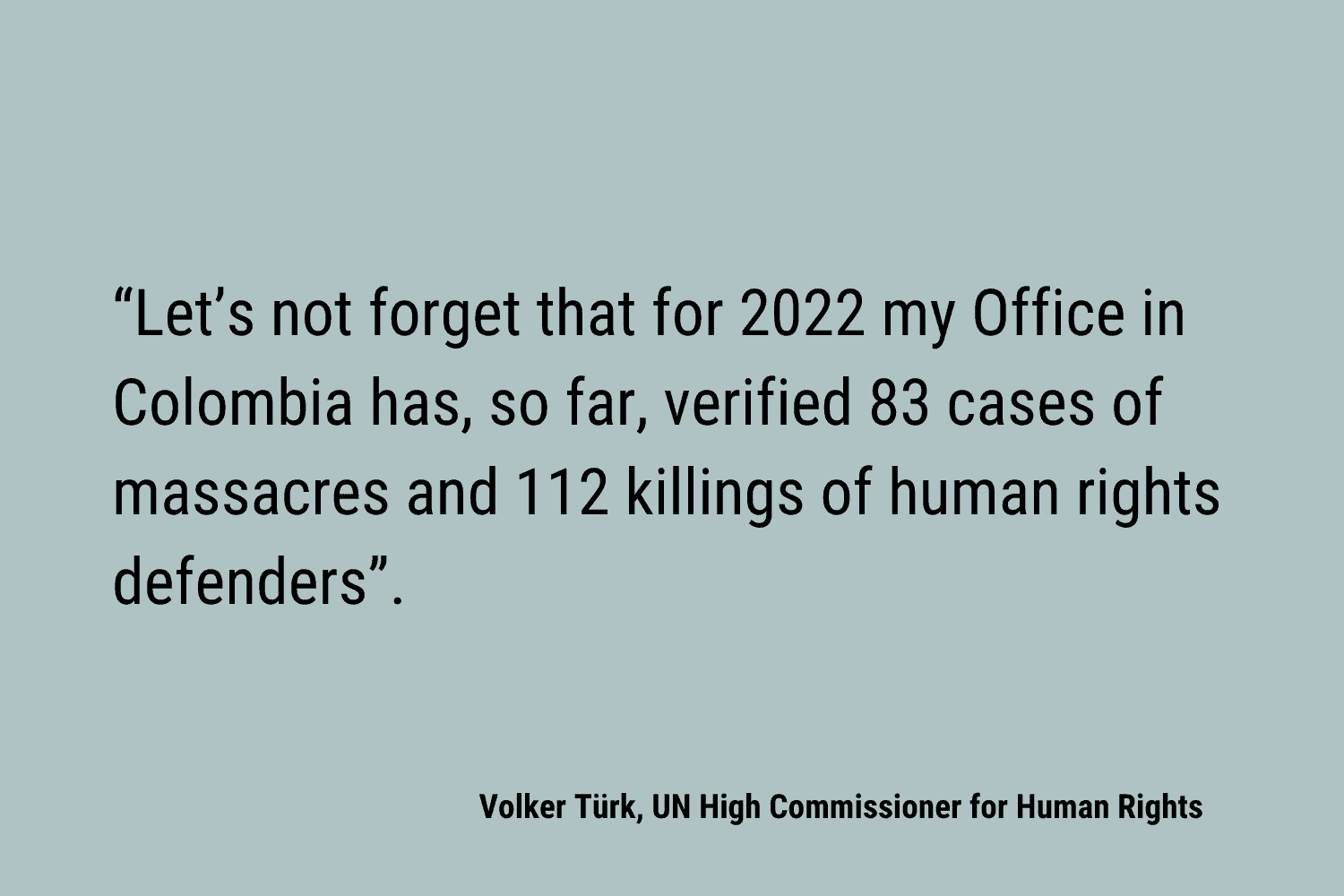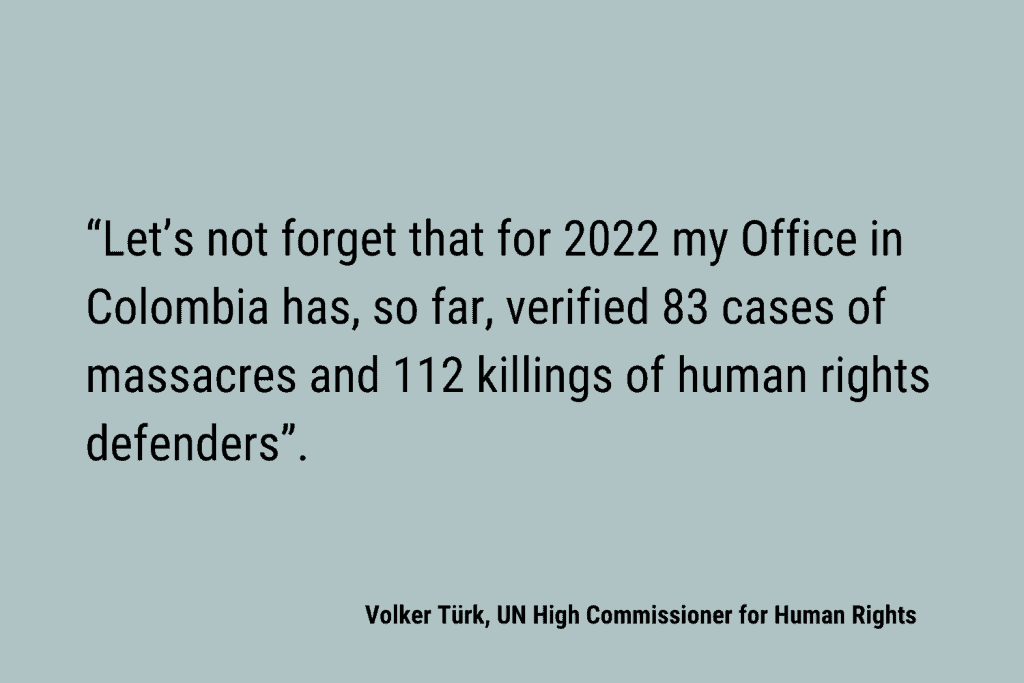 In terms of the Peace process, the UN High Commissioner welcomed the new policy of "total peace", the renewed commitment to implement fully the 2016 peace agreement with the FARC-EP, and the resumption of talks with the National Liberation Army (ELN), while he recommended creating spaces for meaningful participation of women in the peace talks with a specific focus on the victims and affected communities.
UN Human Rights Office in Colombia to continue operating.
During his two-day visit to Colombia, Türk k signed an agreement to extend the presence of the UN Human Rights office in the country until 2032, to continue its work in accompanying negotiations and advise on human rights issues, including victims' rights.
As one of the oldest UN offices in the world with the biggest field presence, Türk welcomed the agreement to continue supporting Colombia to improve the human rights situation and build bridges between communities and the state.
Within the framework of the "Total Peace" policy of the Colombian government, the UN office in Colombia can supply important expertise to accompany negotiations and advise on human rights issues, including victims' rights.
The recent creation of the Ministry of Equality was also applauded by Türk who describe it as a "crucial institution" and a "breakthrough that we hope will implement much-needed policies to end discrimination against women, indigenous peoples, Afro-descendants, peasants and rural communities, young people, LGBTI+, persons with disabilities and others in Colombia", said Volker Turk
During his first official visit to Colombia, the UN High Commissioner commemorated the 75th anniversary of the Universal Declaration of Human Rights in Bogotá. In the ceremony, he paid tribute to the work of Colombian human rights defenders, while expressing his concern for the violence directed against them, especially for the disproportionated attacks that indigenous and Afro-descendant leaders and activists receive.
Read here The UN High Commissioner for Human Rights full statement