---
International Women's Day 8 March 2021
In celebration of this day, ABColombia pays tribute to outstanding and courageous Colombian Women Human Rights Defenders.
---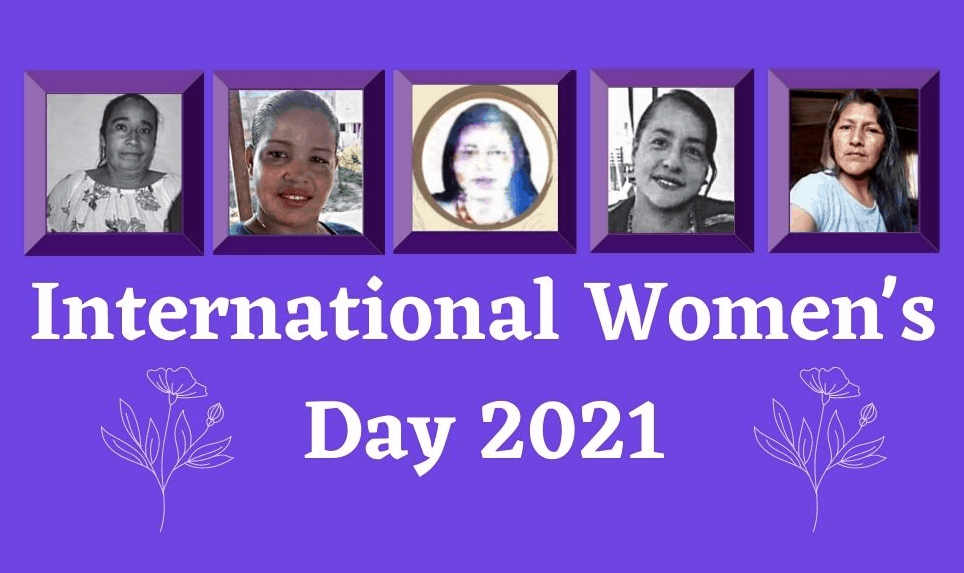 According to NGO Sisma Mujer, in Colombia every 19 hours a woman human rights defender [WHRD] is attacked [1].
Colombia is the most dangerous country in the world to be a human rights defender [HRD]. While male human rights defenders (HRDs) are more likely to be murdered, women human rights defenders (WHRDs) are not only killed, but also targeted in highly gendered ways.
WHRDs face gender-specific threats and violence as a result of multi-faceted and complex factors deriving from patriarchal attitudes ingrained within society.
WHRDs are often considered to be challenging traditional notions of gender roles, which can shape the type of attacks they experience. Unlike their male counterparts, threats against WHRDs often include sexist content, allusions to the female body and sexual insinuations that indicate a discriminatory and highly patriarchal vision of women.
These women are threatened for their participation in public and political life; threatening messages frequently refer to traditional gender stereotypes. In an effort to silence them, the families of WHRDs are also threatened more often than their male counterparts. Women who work in rural areas to empower local communities face particularly severe risks.
It is important to think about the differentiated impacts caused by the persecution of WHRDs… a life has been ended, her leadership ended violently, but also in a patriarchal society… her death is symbolic. When a WHRD is killed, it is sending a message of social sanction and silencing to those women who have dared to participate, to demand, and to struggle for their rights."
(Statement made by July Fajardo during ABColombia Conference in November 2017, cited in ABColombia report Towards Transformative Change.)
In November 2020 the Human Rights Ombudsman (Defensoría del Pueblo) reported a 140% increase in attacks and a 20% increase in killings of WHRDs when compared to 2019.
Behind the statistics are courageous community leaders and prominent peace-builders; Afro-Colombian, peasant farmers, indigenous and LGBTQI women – each with their own responsibilities, families and stories – who work to uphold the rights of others, at a considerable risk to their own lives [2]. 
Meet Carlota Isabel Salinas Perez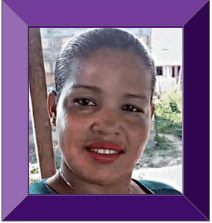 Carlota Isabel Salinas Pérez, a woman respected for her dedication and solidarity throughout 10 years of leadership in the Magdalena Medio Region of Colombia.
She was member of the Popular Women's Organisation (Organización Femenina Popular – OFP); a grassroots feminist organisation defending women's human rights. She was also a member of the Civil Defence Corps, of the San Pablo municipality, working for several years in disaster risk management, social action and environmental management.
Carlota continuously strove to defend women's rights and promote local livelihoods; roles which she continued alongside being a mother to three children. On 24 March 2020, at 8 am armed men arrived at Carlota's home – in the Guarigua neighborhood of the municipality of San Pablo – forced her out of her home and shot her. Hours before the fatal attack, Carlota was collecting funds to help the most vulnerable in her neighbourhood affected by the Covid-19 pandemic.
The OFP publicly denounced the attack on Carlota as femicide of a highly dedicated and valued social leader, calling for urgent and effective investigation to the crime alongside adequate protection for women social leaders.
Increased risk throughout the pandemic
Throughout the pandemic women defenders have faced a significant increase in demands on care labour, as they are often the person responsible for children and for elderly parents.
These women have also faced – and continue to face – an increased risk to their lives, as pandemic-related restriction measures confining people to their homes have not only rendered women more vulnerable to abusive partners, but also easily located by the neo-paramilitary and other criminal groups threatening them.
Indeed Somos Defensores report that, as in the case of Carlota, many of the attacks that occurred during the first half of 2020 took place in or near defender's own homes. The report also reveals that the same period saw an increase of 30% of attacks against WHRDs that were classified as femicides; the highest ever recorded. As activists in Colombia have expressed, these incidents are not isolated cases, but are reflective of the structural issue of patriarchal attitudes towards women that can manifest in symbolic, economic, sexual and ultimately fatal forms.
It is within this patriarchal context that the NGO Colombia Diversa documents persistent violence and prejudice against members of the LGBT community, which the Human Rights Ombudsman reports to have been exacerbated by the pandemic. As a result, the United Nations Verification Mission in Colombia warns of the additional discrimination and limited access to protection measures that defenders from the LGBTQI community suffer.
Women's organisations have been at the forefront of initiatives to raise awareness of the situation facing WHRDs; in 2018 they prompted the creation of the Comprehensive Programme for Women Leaders and Human Rights Defenders, whose aim is to provide differential protection for WHRDs and social leaders. However, despite the 2019-2022 Action Plan being released – two years later – in February 2020, the programme has not yet been fully implemented.
In November 2020, the National Protection Unit launched a gender-sensitive Protocol of Risk Analysis for Women Leaders and Human Rights Defenders, that has the aim of providing specialised protection mechanisms with a gender and ethnic focus. The full implementation of this protocol, accompanied with continued dialogue with the women's organisations involved in its design, is crucial to protect WHRDs who defend sustainable peace in Colombia.
Rosalbina Benoche Yandi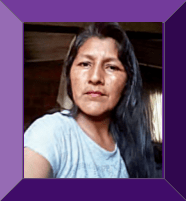 Rosalbina Benoche Yandi was killed on 27 June 2020 in Morales, Cauca; one of the departments in Colombia that sees the highest rates of attacks and killings of HRDs.
Rosalbina was a leader of the programme Families in Action, as well as a guard at a checkpoint in the territory, which had been installed to prevent people outside of the community from entering as a means to curb the spread of COVID-19. When Rosalbina, along with fellow checkpoint guard Antonio Cuero, denied entry to outsiders – because of the risk of spreading the virus that this would pose to their community – they were both shot and killed.
Somos Defensores report that similar events occurred at various checkpoints throughout the territories while quarantine measures were in place in 2020. Following Cauca, the departments of Norte de Santander, Putumayo, Chocó and Antioquia experienced the highest number of attacks and killings of both HRDs and WHRDs in 2020.
Rural areas of Colombia; presence of armed groups
Rural WHRDs and those whose rights they are seeking to protect face a particularly increased risk; the UN Verification Mission in Colombia reports that 78% of the killings of HRDs occurred in rural areas.
[Attacks] continue to be concentrated in rural areas where there is limited State presence, illegal armed actors, illicit economies and high levels of poverty … rising indicators of displacement, confinement, forced recruitment and sexual violence" (UN Verification Mission)
Expressing grave concern at the continuation of violence in Colombia, in January 2021 the UN Security Council released a press statement urging the National Commission on Security Guarantees to promptly adopt a public policy for the dismantling of the groups responsible for the crimes against HRDs. Indeed the National Commission on Security Guarantees is mandated by the 2016 Peace Accord to develop and implement such a policy to dismantle neo-paramilitary and other criminal structures.
While increasing protection measures remain crucial, they must be accompanied with an effective prevention strategy that addresses the root causes of the violence. It is therefore essential that that to identify and prosecute not only the material but also the intellectual authors and financiers backers. 
Luz Aida Conchava Lana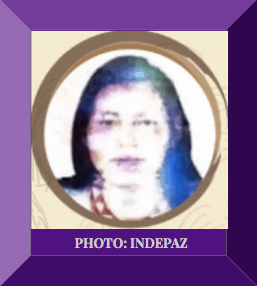 On 19 February 2021, Luz Aida Conchava Lana, an indigenous woman from the Emberá Dobidá Mohamía community, in the Alto Río Baudo Chori Jurubirá Reservation, Chocó, was killed in the crossfire between armed groups later identified as the ELN and Clan del Golfo.
Indigenous communities faced with violence and forced displacement
This fatal incident is reflective of the broader crisis of indigenous communities being faced with violence due to the presence of armed actors.
Indigenous leaders are disproportionately represented among those killed. According to OHCHR, approximately 16 percent of all the human rights defenders killed since 2016 were Indigenous leaders. Only 4.4 percent of Colombia's population is estimated to be Indigenous (Human Rights Watch)
Following Luz Aida's killing, the Office of the National Attorney General released a statement urging authorities to take necessary actions to guarantee the life and integrity of indigenous communities, including the provision of humanitarian assistance to displaced and confined families.
They [the armed groups] have weapons, cars, and money, they have everything to wage war against us; we only have our Indigenous canes that symbolize our authority, our peaceful resistance, and our defense of the territory
Many courageous women are being killed for their legitimate work as human rights defenders in Colombia, and for seeking to build sustainable peace in Colombia it is essential that these crimes do not remain in impunity, and that the material and intellectual authors of these crimes are brought to justice.
On this International Womens Day ABColombia remembers Luz Aida Conchava Lana, Rosalbina Benoche Yandi, Carlota Isabel Salinas Pérez and all women human rights defenders.
Notes
[1] This calculation by Sisma Mujer is based on statistics collated by the Prosecutor General's Office Fiscalía General de la Nación), which had registered 280 threats against WHRDs as of August 2020, including one case of sexual assault and 16 cases of personal injuries.
[2] This article uses reports and photographs from Somos Defensores – along with the UN Verification Mission in Colombia and Indepaz – to present the story of just some of these courageous women.