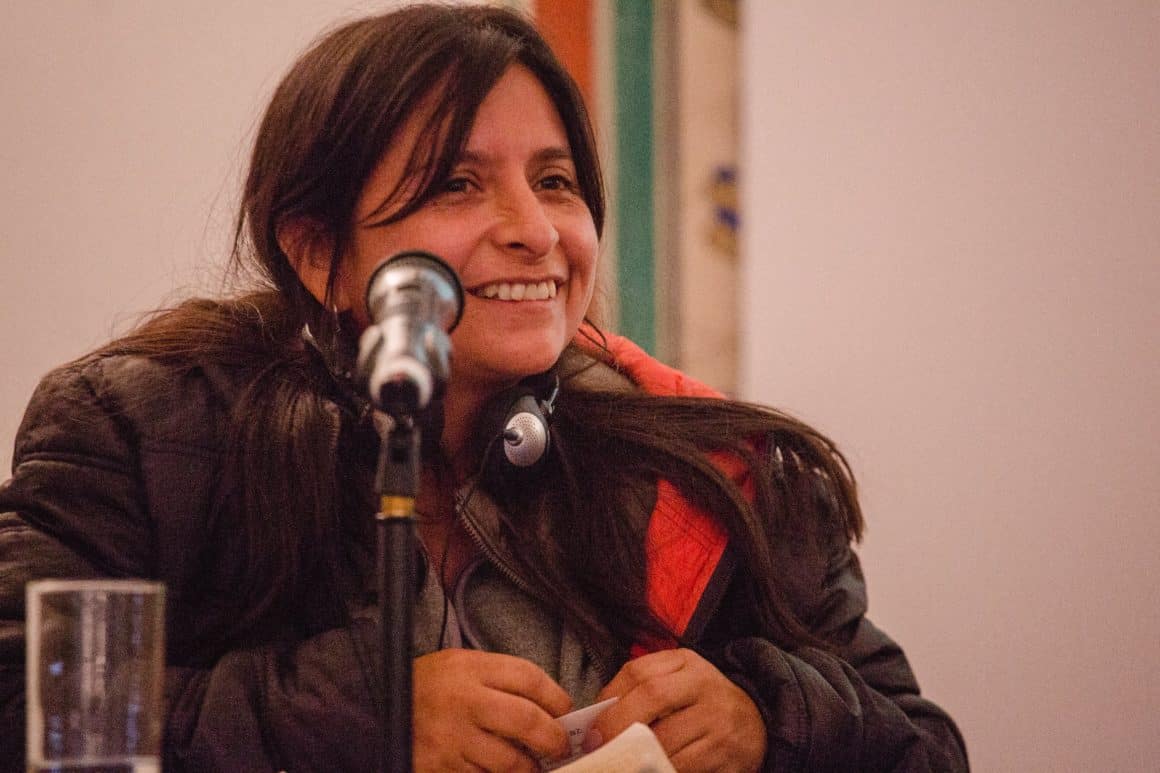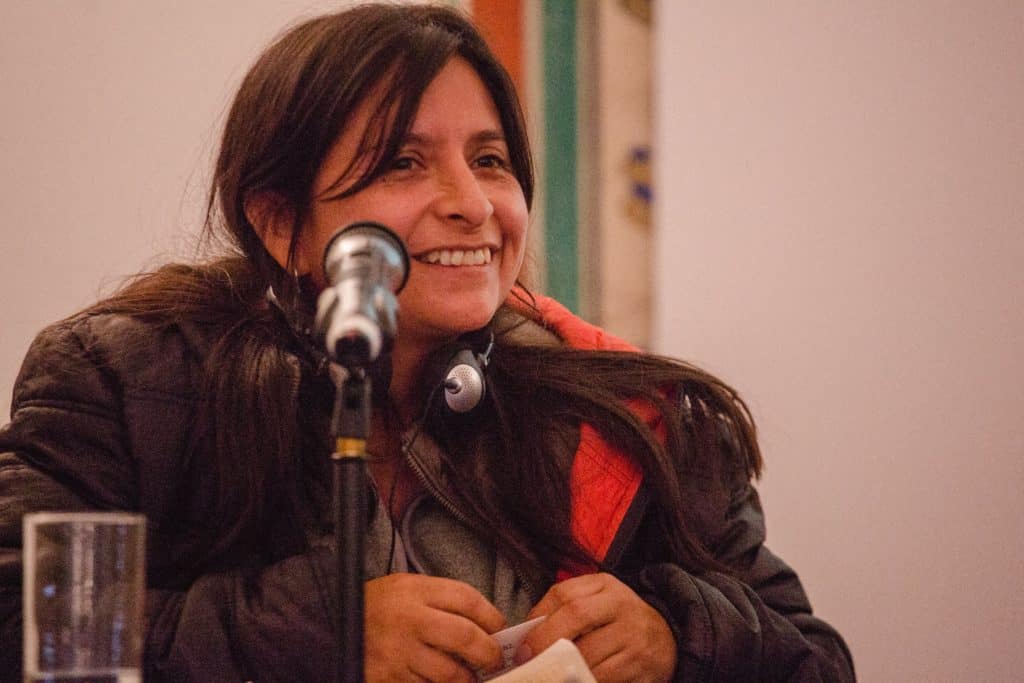 "Our dream is the demilitarization of our territories, so they are peace territories, as they were years ago. There we can exercise our self-determination as Indigenous peoples, and as Indigenous women… It is our dream as peace builders, that all of us together can work towards a sustainable and lasting peace with no violence. The day there is no violence towards Indigenous women, that is the day we can … begin to enjoy life. That is the dream of peace we have for all."

Emilse Paz
---
Lida Emilse Paz Labio is an Indigenous Women Human Rights Defender, from the Nasa ethnic group in the territory of North Cauca (southwest Colombia). A victim of the armed conflict, Emilse initiated an advocacy project with Indigenous women on their rights to land and territory. It also promotes the demilitarization of indigenous territories in northern Cauca. For this reason, ABColombia says #IStandWithHer.
Northern Cauca region is historically strategic and contested by all sides in the armed conflict. The control of the drugs and armed trafficking corridors between guerrilla and paramilitary groups, and the land grabbing behind sugar cane and paper industries, have triggered the displacement and social fragmentation of peasants and ethnic communities. As a result, Indigenous communities have been victims of violence and land dispossession, undermining their autonomy, culture and survival[1].

"We, women, have made very important contributions to humanity and peace issues, because we have been the ones who have held the survival of the indigenous peoples and the society"


Emilse Paz
Within this context, Emilse started defending women's rights as a Regional Coordinator of Tejido Mujer ACIN (ACIN Women's Network), a meeting space that promotes reflection, education and training for women and men in Indigenous territories. There, she researched the impact of the armed conflict on the lives of Indigenous women, and participated in different Indigenous and civil society networks which contributed to the Peace Talks in Havana.

Her advocacy defending indigenous women's rights from an ethnic and gendered perspective, resulted in Emilse becoming a central voice in the indigenous movement. She became a Traditional Authority in the "Resguardo de Jambaló" (Indigenous jurisdiction at north Cauca) and a Councillor in the Cauca Regional Indigenous Council (CRIC-Consejo Regional Indígena del Cauca). Both roles are importance for the sustainability of peace and coexistence of the indigenous communities.

"As indigenous women we think about the internal well-being of the home, the community and our territory, therefore we are now thinking about reconciliation there is a considerable number of people suffering pain, resentment, and hate for all the violence they have experienced and now the ex-combatants will return home and people will encounter the person who killed their father, brother, child… Now is the moment for building peace and for reconciliation."


Emilse Paz
Recently, as part of the implementation of the Peace Accord, Emilse has been working on a regional level promoting, truth, reconciliation and pardon. She is the Ethnic Liaison for the Southwest region of the Colombian Truth Commission (referente étnico, para la región suroccidente, de la CEV-Comisión de Esclarecimiento de la Verdad).
Her role as a human right defender in a region that is still threaten by illegal armed groups, have put her life in danger several times. But she is not the only one, in its last report the Office of the United Nations High Commission for Human Rights (OHCHR) documented 108 killings of human rights defenders in 2019, including 15 women.  
ABColombia say #IStandWithHer and with all the Women Human Rights Defenders that are working to build up a sustainable peace in Colombia
---
[1] Centro Nacional de Memoria Histórica. 2010. "BASTA YA! Colombia: Memories of war and dignity"