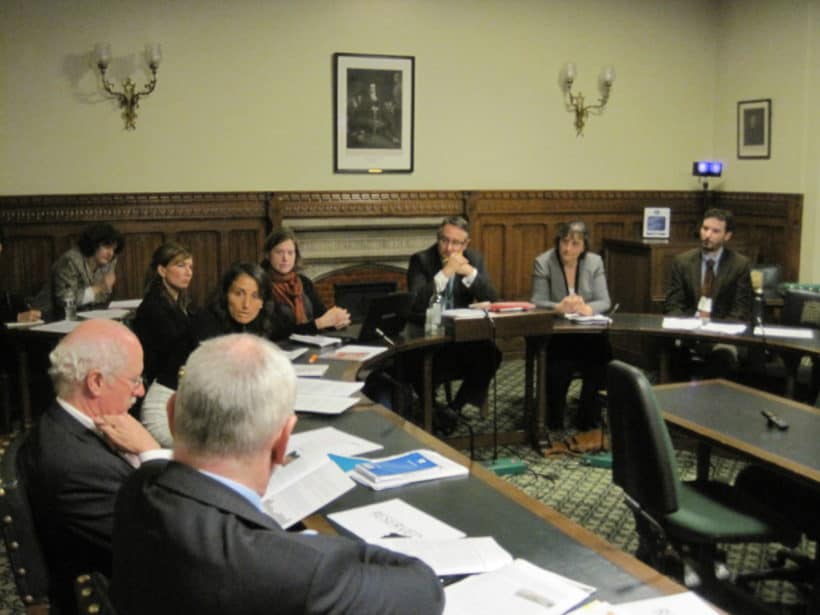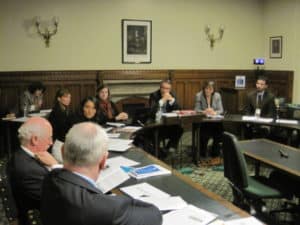 UK Parliamentarians have signed a letter to the negotiators in Quito, urging them to renew the ceasefire and do their utmost to reach a peace agreement. Download the letter in English and Spanish:

Gustavo Bell, Chief Negotiator, Colombian Peace Team
Nicolás Rodríguez, Maximum Commander of the ELN
19 January 2018
Dear Sirs,
We, the undersigned parliamentarians from the UK who are monitoring the peace dialogue taking place in Quito, Ecuador between, the Colombian State and the National Liberation Army (ELN) urge both parties to do their utmost to reach a peace agreement. We the undersigned consider this to be the only viable solution to resolving the conflict between you. We congratulate you on the efforts you have made to date via political dialogue and negotiation. As we have seen from the process with the Revolutionary Armed Forces of Colombia (FARC) a negotiated settlement is possible.
However, we note with concern that the temporary ceasefire, which ended on 9 January 2018, has not been renewed. We also note with grave concern the attacks that have taken place by the ELN in 2018, as well as, condemning the killing of the indigenous Governor Aulio Isarama Forastero in Alto Baudó, Chocó.
We the undersigned join our voice to those of Colombian civil society and the Colombian Bishops Conference in respectfully asking the negotiating parties to return to the table until you reach agreement on the criteria for extending the ceasefire. There is every chance of you achieving this goal since both parties accept that there is a need for a more robust ceasefire agreement to build greater trust between the parties and in Colombian society.
We would encourage you to build on the work done so far towards a peace agreement and remind both parties that the temporary ceasefire brought essential humanitarian relief to rural communities and a decrease in violence in the areas most affected by the conflict; both of which provide greater legitimacy in the eyes of Colombian citizens for the peace process.
Once the ceasefire is renewed, we encourage both parties to abide by the agreement in full. We would also urge that the international humanitarian law principle of distinction for civilians is fully applied. Any violent or other action such as the laying of landmines that can adversely affect civilians and their capacity to access their lands for farming should be halted.
In the case of the Chocó, we strongly encourage the parties to fully integrate the ELN Western War Front into the peace negotiation process. Civil society (Inter-Ethnic Forum Chocó-FISCH), Afro-Colombian community councils, Indigenous authorities, the Church and others have presented to the Quito negotiating table the "Humanitarian Accord Now for Chocó". We strongly encourage the parties to formalise this agreement within the framework of the peace talks.
We would encourage you to continue with this important task of consolidating peace and finding political solutions. We will continue to follow the process and look forward seeing your advancements towards peace.
Signed:
The Baroness Jean Coussins, House of Lords, UK Parliament
Rt Hon Ann Clwyd MP, House of Commons, UK Parliament
Catherine West MP, House of Commons, UK Parliament
Jim Cunningham MP, House of Commons, UK Parliament
Nigel Evans MP, House of Commons, UK Parliament
Patrick Grady MP, House of Commons, UK Parliament
Stephen Gethins MP, House of Commons, UK Parliament
Helen Goodman MP, House of Commons, UK Parliament
The Baroness Gloria Hooper CMG, House of Lords, UK Parliament
Diana Johnson MP, House of Commons, UK Parliament
Graham Jones, House of Commons, UK Parliament
David Linden MP, House of Commons, UK Parliament
Madeleine Moon MP, House of Commons, UK Parliament
Grahame Morris MP, House of Commons, UK Parliament
Rt Hon Lord Browne of Ladyton, House of Lords, UK Parliament 
Rt Hon Baroness Lindsay Northover, House of Lords, UK Parliament
The Baroness Margaret Prosser OBE, House of Lords, UK Parliament
Jo Stevens MP, House of Commons, UK Parliament
The Baroness Jenny Tonge, House of Lords, UK Parliament