---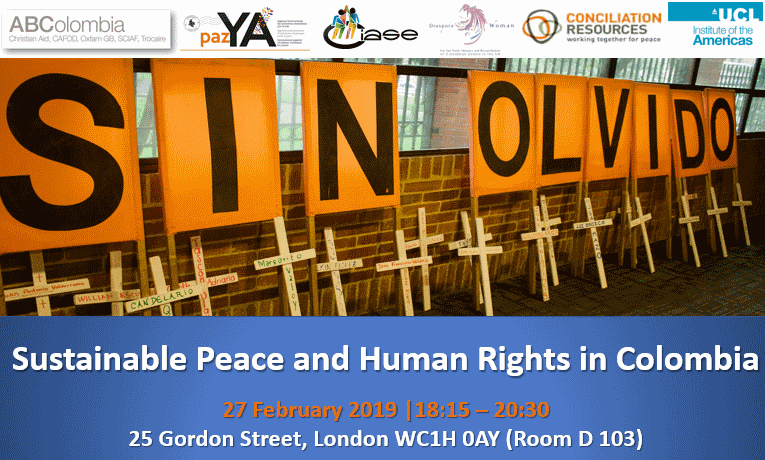 The implementation of the Peace Accord with the FARC provides an opportunity to advance peace, human rights and gender equality through key structural changes in Colombia. What are the new challenges and obstacles facing Colombia following the 2018 elections? What progress has been made on the implementation of the gender-inclusive peace agreements?
Join a conversation with Colombian Human Rights Defender Rosa Emilia Salamanca (Corporation for Social and Economic Research – CIASE), Myriam Ojeda (Initiatives for Peace) and Louise Winstanley (ABColombia). Download the event flyer here.
ABColombia will launch its new report on the implementation of the gendered agreements in the Colombian Peace Accord. The event includes a screening of a short documentary about families of victims of forced disappearance in Colombia.
The event is free, but spaces are limited. Please RSVP via Eventbrite.