---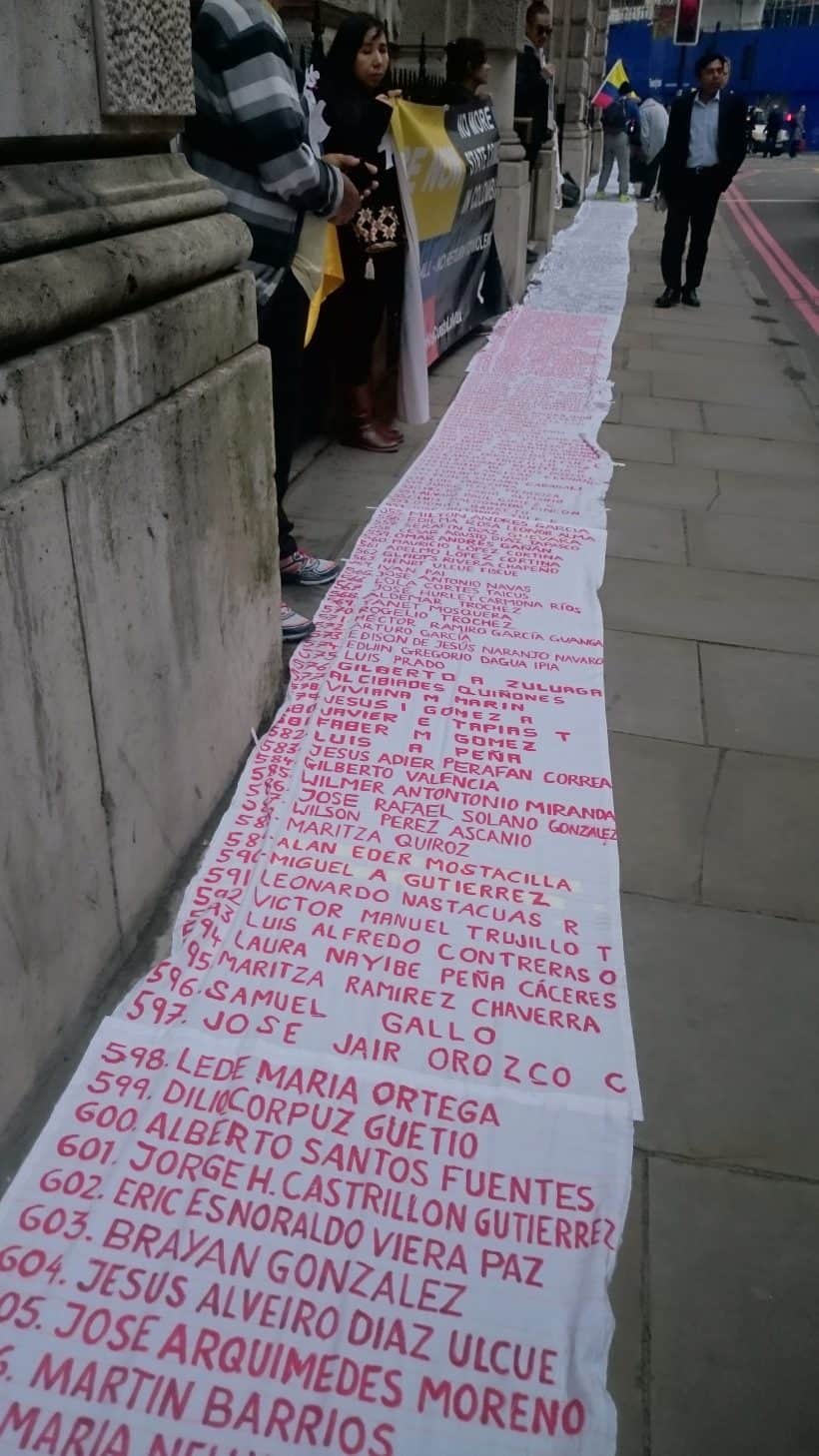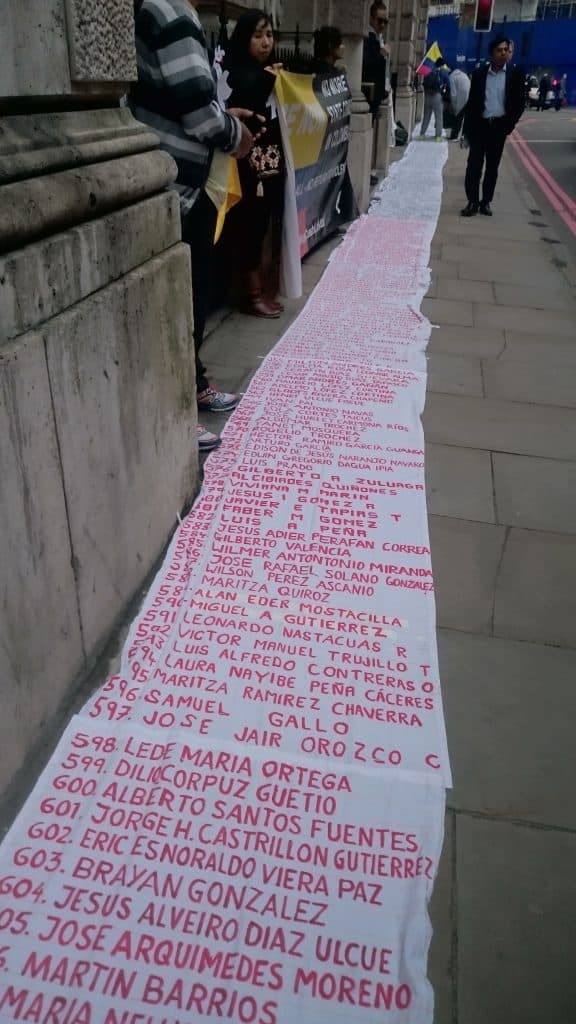 The protests reflect a growing concern internationally regarding the the safety of human rights defenders (HRDs), the deterioration of human rights in the rural areas and the lack of effective action on the part of the Colombian Government to protect rural communities and defenders.
We are alarmed by the strikingly high number of human rights defenders being killed, harassed and threatened in Colombia, and by the fact that this terrible trend seems to be worsening. We call on the authorities to make a significant effort to confront the pattern of harassment and attacks aimed at civil society representatives and to take all necessary measures to tackle the endemic impunity around such cases.

Rupert Colville, Spokesperson for the UN High Commissioner for Human Rights
---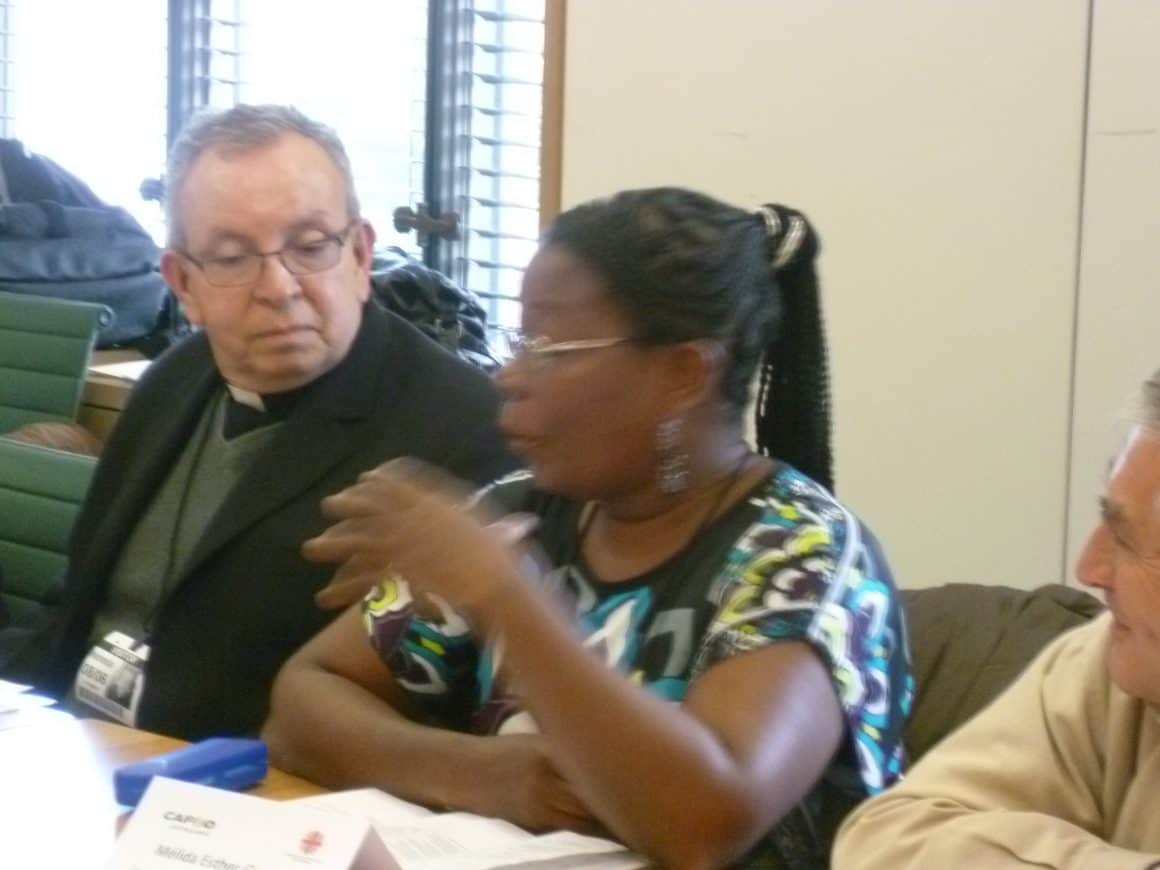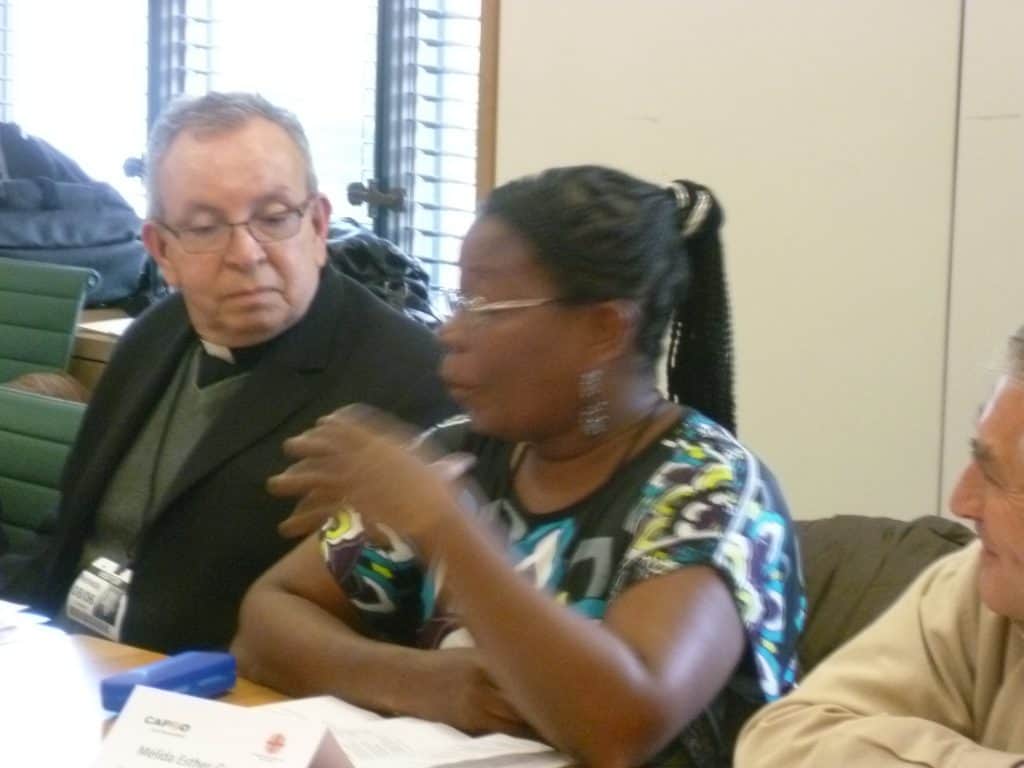 Threats and attacks against women defenders are increasing, these violations include sexual violence and threats against their children.
Human Rights are deteriorating in the rural areas
There are a variety of factors generating insecurity for communities including the presence of different groups of illegal armed actors in their territory: the left-wing guerrilla group the Ejercito de Liberacion National (ELN); the right-wing neo-paramilitary groups which go by a variety of names such as: Autodefensas Gaitanistas de Colombia and Clan de Golfo; and dissident groups of the FARC. The actions of these groups are causing terror, displacement and confinement of rural communities.
For example, according to OCHA, in June 2019, 417 people from Pichimá Quebrada (Wounaan Indigenous Peoples), in the remote bio-diverse region of the Literal de San Juan, were forced to displace due to the conflict in their territory. They are now living in extremely poor conditions in the town of Over a thousand people are confined in their territory in this region. According to an Early Warning Alert issued by the Ombudsman (AT 025-19) the confined communities are exposed to threats, forced recruitment, violence and sexual abuse against both older women and children. Curfews at set times have restricted access to livelihoods and food supplies. These communities live in a heightened situation of vulnerability and fear.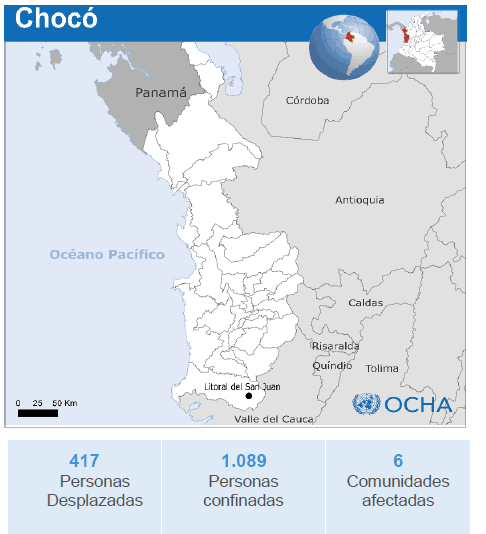 Of the HRDs being killed, rural defenders account for approximately 70 percent of all recorded killings. Claiming and defending: land and environmental rights especially where economic interests are concerned, the rights of victims, and promoting crop substitution continue to be the most dangerous areas for HRDs to work.
As concerns about climate change increase it is notable that the expansion of large scale mining activities and agribusiness in Colombia has resulted in an alarming rise in violence suffered by those who defend water, land and forests.
Please write to your MP and ask them to sign EDM #2232
On 26 March 2019, Early Day Motion (EDM) 2232 was tabled in the UK Parliament, calling for a debate on the effective implementation of the Peace Accord and the protection of Human Rights Defenders in Colombia. Colombia remains the most dangerous country in the world for Human Rights Defenders, and communities continue to suffer the impacts of the ongoing armed conflict. Please write to your MP and encourage them to sign EDM 2232. You can find a template for a letter/email here.